18.05.13 // SHIRTY PLAYS LIVE GUITAR IN DJ SET
AT EGG LONDON
Holding an electric guitar and a homemade loop pedal Shirty stepped up to the DJ box at Trance Sanctuary, one of London's best daytime euphoric dance music parties.
It was 5pm and the Indoor Garden Area at EGG nightclub was starting to fill up with clubbers arriving to catch main room performances from headliners Beat Service and Thrillseekers.
The atmosphere was laid-back and friendly, and Shirty selected progressive house and trance tracks that complemented the vibe.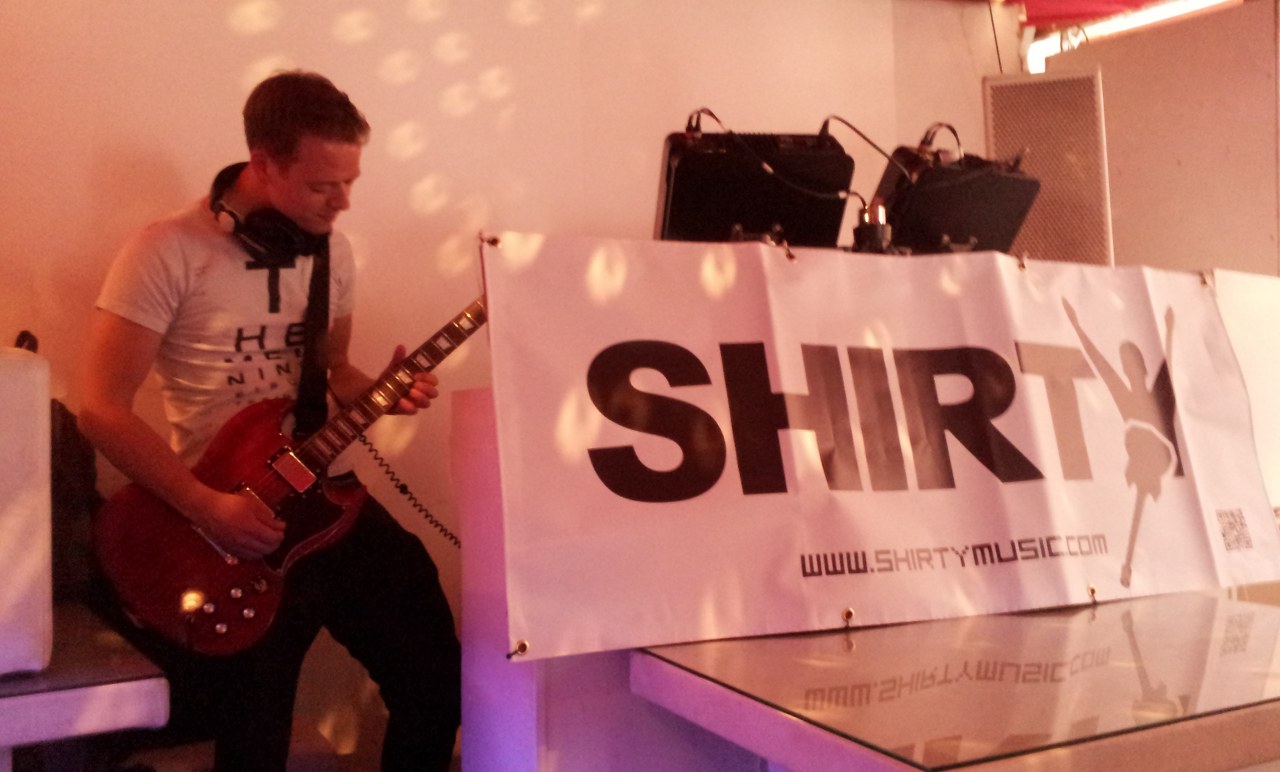 Shirty's logo was on display and caught the attention of party goers.
Shirty says - 'A few people were asking if I was going to play guitar and seemed excited by the idea'.
"I performed my track 'Identity'. I love playing live music as part of a seamless DJ mix. This has been a dream of mine for years that I've worked and worked away at. It's great to have a plan come together. The crowd seemed to enjoy it too. When I started playing there was cheering and someone shouted 'this is ace!'."
Fuzzy power chords opened Shirty's live performance and progressed into soaring euphoric electric guitar solos.
Later in his DJ set, Shirty improvised over the top of a track on Nanobeats records called 'Imagine' by Rater.
"This was probably my favourite part, I played a guitar solo that I made up on the spot. This is what really excites me about DJing with my guitar - in the moment I can create something totally new and never before heard."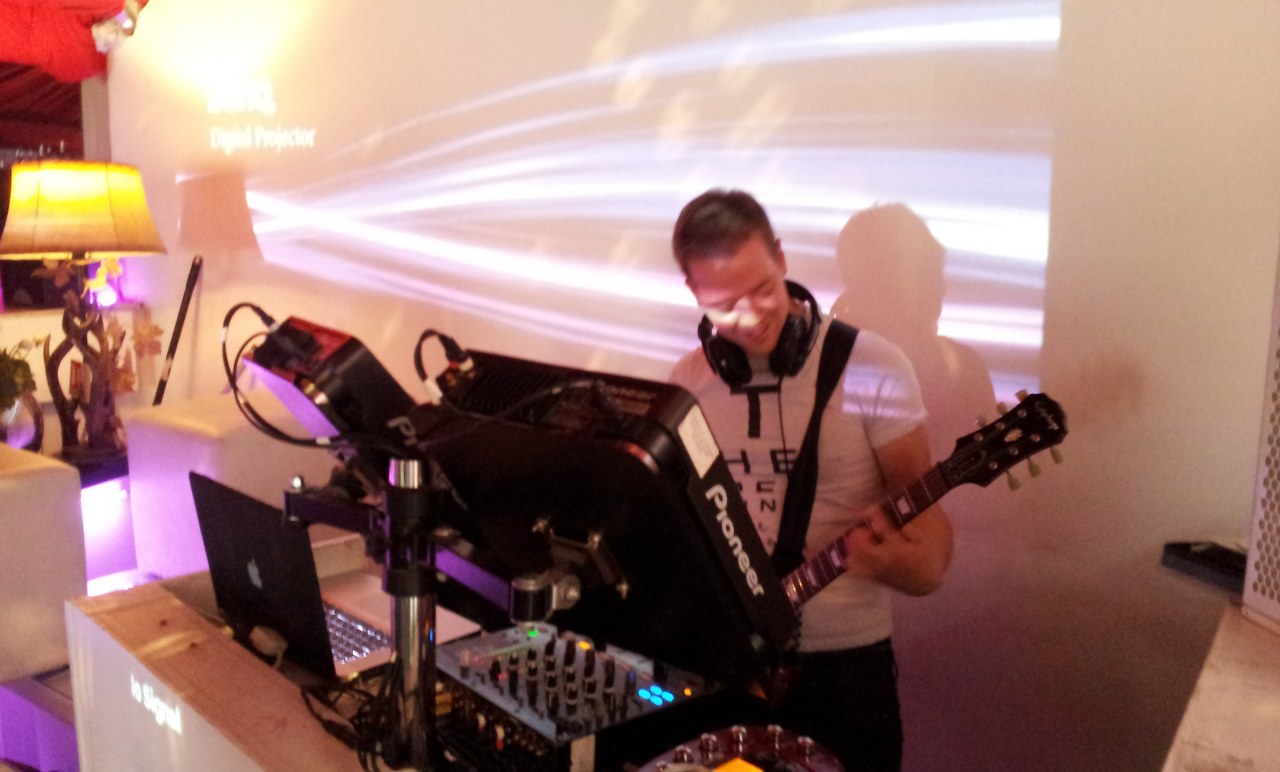 His set featured three of his own tracks (Smiles in the Dark, Bethesda and Identity) mixed with big names like Deadmau5 and Roland Klinkenberg and lesser known acts like Timmy Rise and Calimba.
Following his set Trance Sanctuary promoter and fellow DJ Mark Landragin paid complements.
Trance Sanctuary are keen to book Shirty again.
For bookings e-mail:
shirty(at)shirtymusic.com